July 21, 2015
If you are below the age of 21 and you are convicted of driving under the influence of alcohol, you will face serious consequences when it comes to your driving privileges. In California, if you are under 21 years old and you have a blood alcohol level (BAC) of just 0.01%, you could be charged with DUI. If you are below the age of 18 and have any measurable trace of alcohol in your system, you could be charged with DUI.
Under California law, underage drivers who are convicted of DUI may receive are subject to the following penalties:
Two points added to your driving record
Suspension or revocation of your license
Imprisonment in county jail for up to six months
Fines
What actions may the police take if I am caught driving while under the influence?
Depending on the level of alcohol in your system, authorities can take the following actions after determining your BAC:
If you measured a BAC of 0.01%, you may be forced to hand over your driver's license to the police and may receive a 30 day temporary license. You will then be taken to your parents or other caretakers.
If your BAC measured over 0.05%, your driving privilege could be immediately suspended and you may be placed in custody until your guardian picks you up.
If your BAC was 0.08% or more, you could be arrested and charged with DUI.
What happens after I am arrested for driving under the influence?
Aside from potential criminal charges, you will face administrative consequences from the DMV if you are caught driving under the influence.
If your BAC measures 0.01% or more, your license will be taken away but you may receive a temporary 30-day permit. You will be scheduled for an administrative hearing in court within 10 days of your arrest. Depending on the result of the hearing, you could have your license suspended or revoked. Any history of DUIs on your record may cause your license to be revoked for up to two years.
If this was my first offense, will I still be able to drive if I have an underage DUI conviction?
If you have no prior record, your license can be suspended for up to six months. However, you may be able to apply for a restricted license to restore a conditional driving privilege after 30 days. You will have to enroll in a DUI First Offender program, pay a $125 reissue fee, and submit paperwork proving financial responsibility. With a restricted license, will only be allowed to drive to and from work and to and from your DUI program. The restricted license is valid for a period of five months.
What happens if I've had more than one DUI and am underage?
You could receive more severe penalties depending on your prior record:
If this was your first offense, your driving privilege may be suspended or revoked for one year and you must pay a fine of $100.
On the second offense within a year of your initial conviction, you must pay a fine of $200 and you will be unable to receive a restricted license.
On the third offense within one year, you must pay $300 and you may not receive a restricted license.
Call the DUI Attorneys at Wallin & Klarich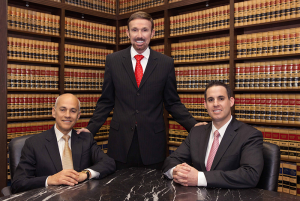 If you are facing charges of DUI, you should contact our experienced attorneys at Wallin & Klarich right away. Our skilled attorneys have over 30 years of experience successfully defending our clients facing DUI charges. We are confident that we can help you achieve the best possible outcome in your case.
We have offices in Los Angeles, Sherman Oaks, Torrance, Orange County, San Diego, Riverside, San Bernardino, Ventura, West Covina and Victorville. Wherever you live or work, you can find an experienced Wallin & Klarich DUI defense attorney available to help you.
Call us at (877) 4-NO-JAIL or (877) 466-5245 for a free telephone consultation. We will get through this together.
Your Answer