February 19, 2015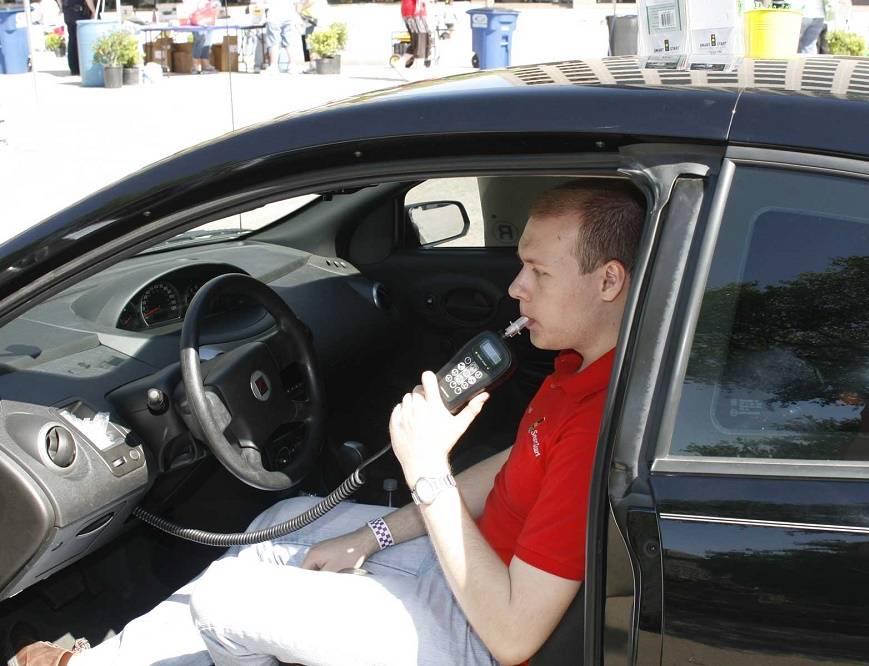 Should first-time DUI offenders be required to install a device in their vehicles that would require a breath test before they start their car and at various times while they drive? California Senator Jerry Hill (D-San Mateo) thinks so. He has introduced legislation to expand DUI laws currently being enforced in four counties in California that require everyone convicted of drunk driving to install and maintain an Ignition Interlock Device [IID] in their vehicle in addition to other legal penalties and punishments.
If passed, the bill would require that first-time offenders as well as repeat offenders to install the device so their blood-alcohol levels can be checked by a breath test before their car will start. The pilot program is currently in effect in Tulare, Los Angeles, Sacramento, and Alameda counties.
According to Hall's office, more than 1,000 people die in drunk driving related crashes in California each year, and 20,000 more are injured. His office also reported that 24 states already have laws requiring drunk drivers to install ignition lock devices.1
Studies Show that IIDs are Effective in Reducing Recidivism
According to the Mercury News, the Center for Disease Control and Prevention (CDC),  National Transportation Safety Board (NTSB) and AAA all recommend IID's for drunk drivers after the CDC found in a 2011 study that the devices are 67 percent more effective at reducing repeat DUI arrests than suspending the driver's license. Hill said that one-third of all drunk driving convictions are repeat offenders, and that Louisiana, Arizona, Oregon, and New Mexico have realized a 35-43 percent reduction in drunk driving fatalities after mandating IIDs.
NBC Bay Area reported that of the 161,094 total drunk driving convictions that occurred in 2009, 117,642 were first-time DUI convictions, while 27 percent (43,432) were repeat offenders. Drunk drivers that year injured 26,000 people and killed more than 1,200 others.2
If Hill's proposed legislation passes, first-time DUI offenders would be required to install, use, and maintain an ignition interlock device for six months, while people convicted of a second DUI would be required to use the device for 12 months. A third conviction would require an IID for two years, while anyone with four or more convictions would be required to use the device for three years.3
IID Opponents Cite Costs and Effectiveness
According to the San Francisco Chronicle, an IID generally costs about $100 to install and anywhere from $50 to $100 a month to calibrate and maintain. When you add the cost of mandatory drunk driving programs and the fines and fees imposed by the court, the cost of a DUI conviction may be especially burdensome for some offenders. In California, two-time offenders must complete a 18-month drunk diving program, while drivers with three or more convictions must complete a 30-month drunk driving program.4
The American Beverage Institute and the Distilled Spirits Council oppose the IID requirement for first time offenders, unless their blood-alcohol content (BAC) is .15 or higher.
"We believe that judges should be able to distinguish between someone who is one sip over the limit and someone has had nine drinks prior to driving," American Beverage Institute Managing Director Sarah Longwell said. She also noted that the high cost of enforcing "low lock mandates" prevents most states from enforcing these types of regulations.
Hill is a long time advocate for stricter drunk driving laws and authored a bill, which went into effect Jan. 1, that allows California courts to revoke the driving privileges of drivers with multiple DUI convictions for up to 10 years. He also authored a bill that recently took effect requiring party buses with passengers under the age of 21 to have chaperones and penalizes those that don't comply.
Wallin & Klarich Wants to Hear From You
How do you feel about Ignition Interlock Device requirements for first-time and repeat offenders? How should the law handle situations in which an offender is unable to afford an IID? Would you need to see IID success data before supporting such a measure? Wallin & Klarich would love to hear your thoughts on these proposed IID requirements. Please feel free to chime in below.
---
1. http://www.mercurynews.com/san-mateo-county-times/ci_27210341/peninsula-lawmaker-calls-ignition-locks-all-california-dui↩
2. http://www.nbcbayarea.com/news/local/Calif-Senator-Aims-to-Curb-Drunk-Driving-With-Ignition-Locks-185073751.html↩
3. http://www.nbcbayarea.com/news/local/Sen-Jerry-Hill-Proposes-Legislation-For-Vehicle-Igntion-Locks-for-Convicted-Drunk-Driver-286926691.html↩
4. http://www.sfgate.com/politics/article/Proposed-law-gets-tougher-on-drunk-drivers-5980143.php↩
Your Answer